BetBlocker Diagnostic App Set-Up
When trying to implement a block of the nature that BetBlocker does, each platform presents its own challenges. The specific challenge with the Android platform is that there are a lot of different handset developers and many of them customise the user interface in unique ways. The practical consequence of this for the BetBlocker team is that different phones have different menu systems and allow users to do things in different places. When we are trying to lock down those menus that could potentially allow the user from disarming their block this creates a big problem. We cannot possible test every menu on every different handset. So sometimes a vulnerability gets missed.

Fortunately for us, many of our users are actively engaged in trying to stop gambling themselves. So when someone finds a way of disarming the block we often receive an email asking how to prevent this. That is where our Diagnostic App comes in. This allows us to locate the page you are accessing to restrict it for you. Below you'll find instructions on how to set-up and use the Diagnostic App:





[Please note: The above video doesn't actually show a way to disarm BetBlocker. They're rather rare. It is just the same process as an example in other menus.]

1. Go to https://betblocker.org/bb-test.apk/.

2. Once the app had downloaded, click to open the file.

3. You may need to give permission for unknown apps to run on your phone: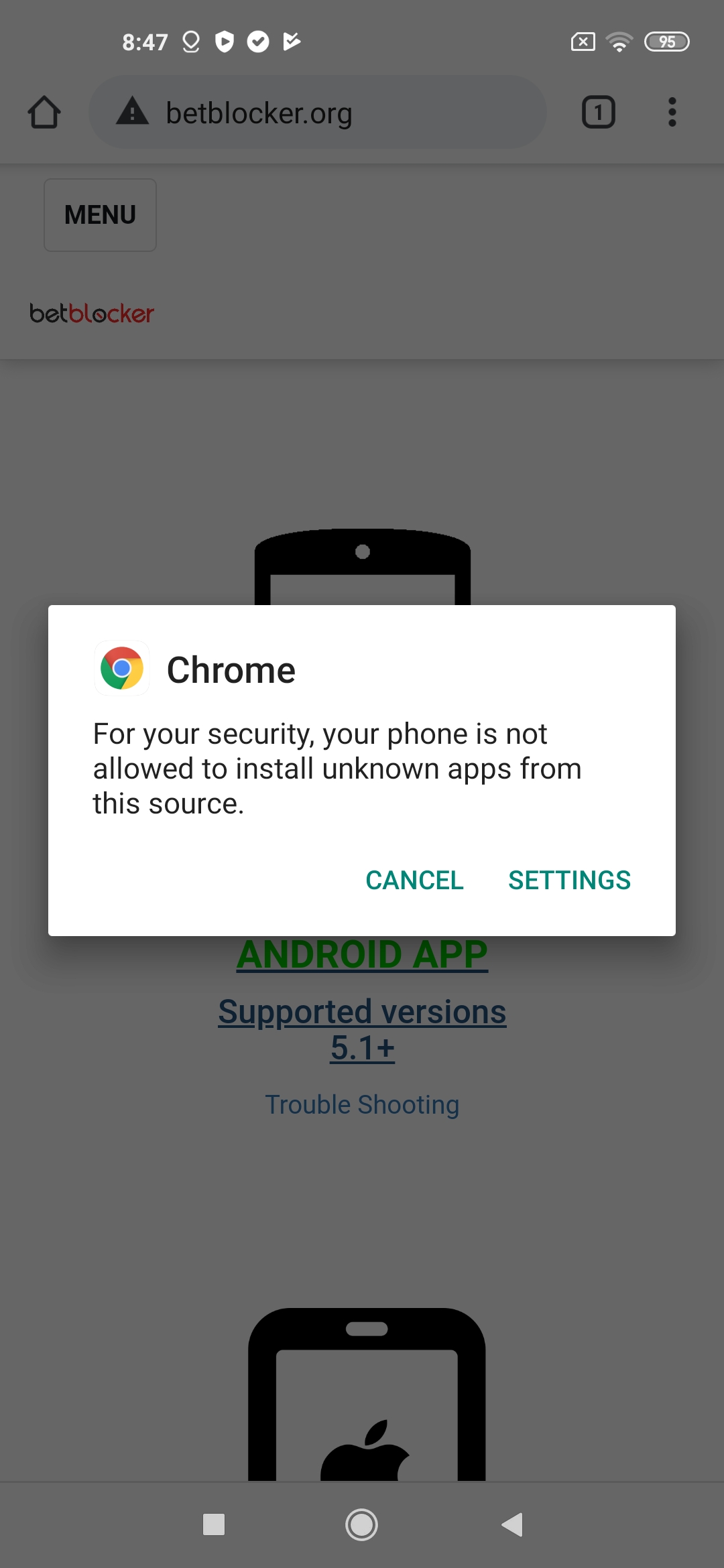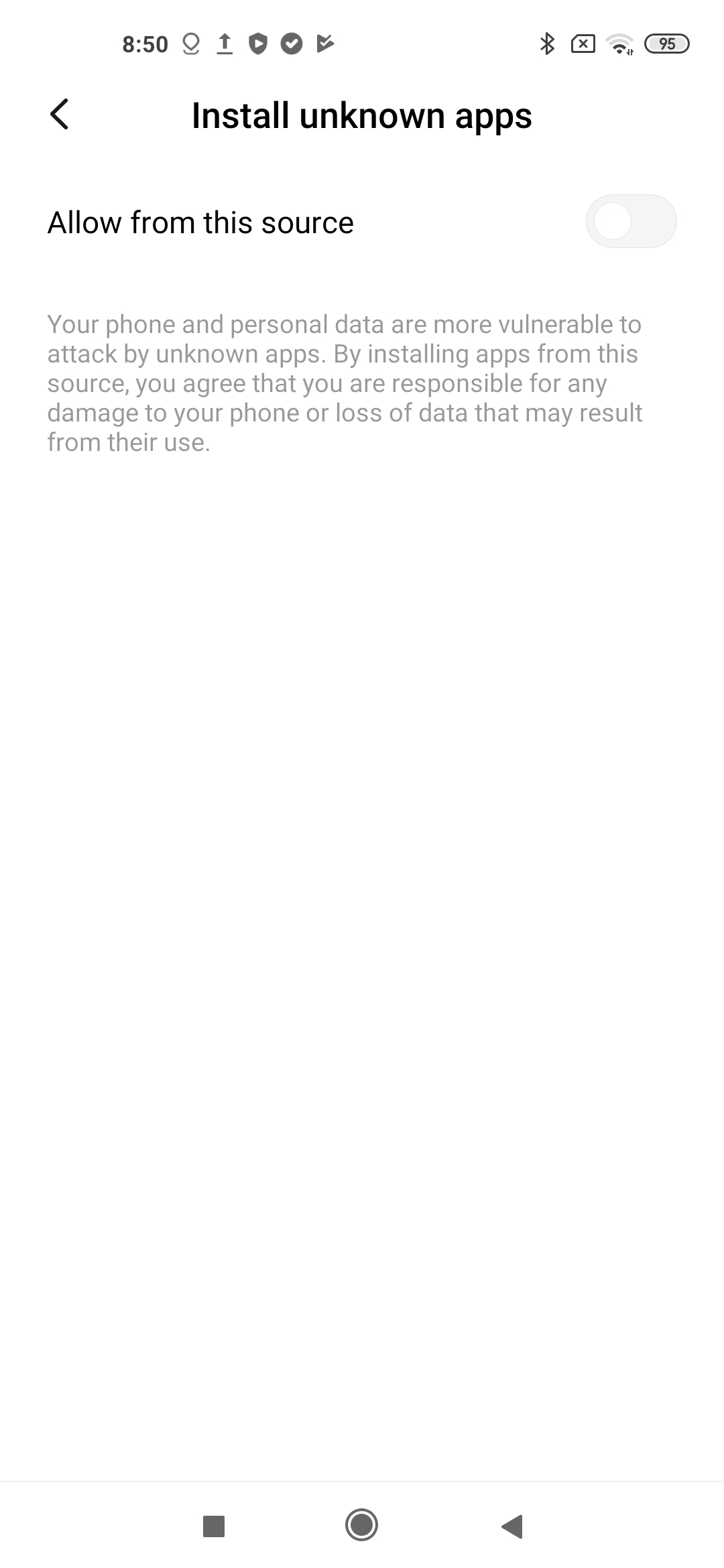 4. Once the app opens click 'Start Service'.

5. You will then be taken to the Installed Sevices screen. You need to click on BetBlockerTesting and on the next screen switch the toggle to 'On'.

6. You'll be taken back to the BetBlockerTesting app (or you may have to click the back button). Click 'Start Service' again.

7. Once the service has started you will see a grey bubble appear that displays page information.
------ STOP ------

At this point you will need to make a screen capture video for us. There are a large number of free apps in the Play Store that can do this for you. We tend to use EZ ScreenCorder. Set-up whichever app you choose and start recording a video.

----------------------

8. After starting your screen capture app you need to go through the process you have found to disable BetBlocker. One step before the final page stop. Wait until the grey message bubble disappears.

9. Go onto the last screen. Wait 30 seconds.

10. Hit the back button. Wait until the grey bubble disappears.

11. Stop recording and send your video to us.