BetBlocker Donations
BetBlocker is a charitable project (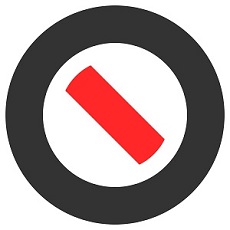 registered with the OSCR in Scotland) that relies on contributions from the community we serve to continue maintaining and developing our app and to provide customer support for users who experience difficulties. As such we warmly welcome any donation made to support the thousands of people already using the app.





Personal Donations

At BetBlocker we entirely understand that many of our users will already be in financial distress, having lost more money gambling than they can readily afford. If you find yourself in this situation, please, open your wallet or purse, fold your money and put it back inside. BetBlocker is intended to help our users gain financial stability again. The best thing you can do for us is to make sure your life essentials are taken care of. That was the core reason BetBlocker established as a free service rather than a commercial enterprise.

If however you feel that BetBlocker has helped, want to help us maintain the project for others and you can comfortably afford to do so we would be very grateful for any donation that you choose to make:


100% of any donations made are spent on improving BetBlocker or sustaining our Customer Support service. If you do make a donation please accept our heartfelt gratitude – your contribution makes a profound different to a large number of lives.
Corporate Donations
Industry donations are the life blood of BetBlocker. With far deeper pockets than the people we help, the goodwill of gambling companies allows us to keep protecting those vulnerable individuals whose lives have been negatively impacted by gambling.
We are always ready and willing to work in partnership with those operators that choose to support this service by providing quotes and statistics to compliment any media campaigns to highlight the socially responsible actions that your group has taken in donating to support this service.
Alongside this we can offer – for those groups making more significant donations – a range of exclusive media opportunities. You could choose to fund the development of a new feature to improve the usability of security of the app. Or help us provide a support agent for a defined period of time. This latter option is particularly attractive if you are looking to engage a Responsible Gambling based media campaign is a specific geographic region – by funding a customer support agent fluent in that regions local dialect you facilitate BetBlocker in reaching more users while also showing a commitment to protecting vulnerable users is that specific jurisdiction.
At BetBlocker we are open and flexible to ideas and suggestions related to how your company can maximize the social and regulatory recognition you receive out of any contribution you group are willing to make.
To discuss corporate donations please contact us at
donations@betblocker.org